Challenges Faced By
School Administration Nowadays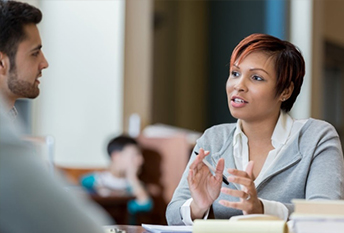 One of the biggest issues that school administrators face throughout the year is that of curriculum change. A change in curriculum is proposed to improve the quality of education and help students and teachers upgrade themselves with the changes. However, the changes in curriculum that have been implemented over these years in the structure and framework of education have not achieved its proposed goals but in return have added to the problems faced by the school management teams (SMTs), teachers, and learners in schools.

Most of the schools are burdened with a huge amount of manual process and paperwork that they have to accept regularly. In addition, curriculum issues faced by administrators have added to the woes.

Have you ever wondered where do such problems in educational administration arise from?

Problems existing in the educational administration arise mostly from a lack of proper leadership. All those who work in the school administration officials are mostly former teachers or principals who are efficient in their profession and have years of experience. But having experience does not necessarily prove your capability as a leader. Educational administrators must always follow rules and policies, even if they do not personally agree with them. Exceptions can be made but they should serve a higher good. Good leaders compromise without sacrificing the integrity of the system.
Curriculum management and its challenges!
Curriculum management comprises the various administrative procedures and steps involved in keeping updated information and data about curriculum contributions. In curriculum management, curriculum managers need to be knowledgeable about the various teaching approaches and strategies so that they can be able to provide instructional and curriculum leadership. The school principal and School Management Team (SMT) are the ones responsible for dealing with the curriculum plan in schools. To effectively deal with the curriculum, they should have proper knowledge of the subject and must be familiar with the techniques for each of the subjects taught in their schools so they are allowed to imply change and provide help to teachers.

By now, we cannot deny the importance of educational management in schools. Let us have detailed knowledge about the importance of educational leadership and management!
Why is educational leadership and management important?
Educational Leadership is necessary to create a positive change in educational policies and methods of different educational institutions.
It creates a vision of academic success for all students.
Educational leadership work towards providing a safe and healthy school environment and is the key to providing orderly and structured classrooms.
Educational leadership hands over responsibility to others implying that that teachers, parents, and even students are empowered to take responsibility and accept accountability.
It encourages continuous change and improvement of instructional methods and curriculum content.
So, now that the importance and relevance of educational leadership and management in schools is quite clear, anyone who is interested in the subject line must look up to pursuing any educational management administration and leadership courses to prepare oneself and handle any administrative or leadership roles in school efficiently.