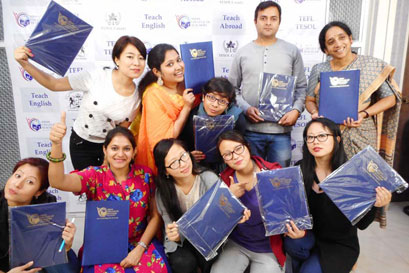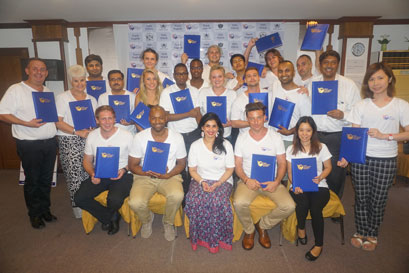 Education Management & Leadership Program
for Teachers - Live Online Workshop
In simpler terms, the arena of Education Management or Administration can be defined as the smooth operation of an institute and its associated management which can be done proficiently by assembling severalavailable resources to achieve the projected goal/s of the institution. Senior educators, coordinators eyeing administrative roles or promotions,must be well-prepared for newer responsibilities coming their way along with the position. Principals, vice-principals, institutional heads, school managers/administrators etc. are considered as potential school leaders and must undergo special training with better accountability for considerable consequences in terms of learning. Speaking of which, it is noteworthy that as the growth inemployment opportunities for educational administrators is directly linked with the increase in student enrolment, it is crucial that job prospectsassociated with this field reach newer heights and is even expected to set new records by 2025.

To accomplish the increasing demand and keeping global standards in mind, Asian College of Teachers offers live online workshops on education management & leadership program for teachers. The Live Online Sessionsintend to acquaint trainees with the contemporary institutional operations, stressing on managing resources proficiently and on the professional development of educators.
The live online workshops on Education Management & Leadership have beendesignedto prepare educational professionals to be able to fulfilthe market plea for accomplished and skilled administrators, adept at making a positive transformation in the learning atmosphere of an institution.
The live online workshops on educational leadership and management
aim to prepare potential or working professionals from the teaching/administrative backgrounds to develop newer outlook,hone their skills and expand their insights into the various aspects of institutional management.
EDM
Live Online Workshop Series
Impact of school climate on the holistic wellness of students
There is a strong relationship between the school environment and the well-being of the students. The aim of this webinar is to take a closer look at the factors that promote student engagement at school and thereby support their experience of emotional well-being. Therefore, sustaining a positive school climate has become imperative and the teachers must know how to create a conducive school climate.
Date : 29th October 2023 | Time : 10 am to 1 pm (IST) : Sunday | Trainer : Ms. Kuhurina Basu
Elements of Visionary Leadership - Strategic Institution Management and Decision-making
Visionary leadership is a form of transformational leadership. In this webinar you will get acquainted with the role of leadership with an emphasis on the six principles of 21st Century leadership style. The webinar covers the vital elements of visionary leadership like leadership model and strategy, decision-making, problem-solving and critical thinking. There will be case studies for better understanding.
Date : 19th November 2023 | Time : 10 am to 1 pm (IST) : Sunday | Trainer : Ms. Aditi Ghosh
Issues in teacher development and managing innovations in schools
Teacher development is an important part of every learning institution and so is innovation. While teacher development is a continuous process, innovations also don't happen overnight. Both are deliberate activities and have to be worked on and in order to build a superior school culture, the school staff needs to be favourable towards innovation. Learn how innovation can be implemented in the context of the 21st century teaching-learning process.
Date : 3rd December 2023 | Time : 10 am to 1 pm (IST) : Sunday | Trainer : Ms. Kuhurina Basu
Managing Human Resources with a focus on Motivation, Appraisal, Evaluation and Feedback
Know all about the nitty-gritty of human resource management and learn how strategic human resource management has a positive outcome. In this webinar we will cover areas like motivation, appraisal, evaluation and feedback focussing on the 4 Motive Model. Learn the differences between evaluation and feedback and how to evaluate and give feedback to your teachers while you master the strategies of teacher appraisal.
Date : 17th December 2023 | Time : 10 am to 1 pm (IST) : Sunday| Trainer : Ms. Sudeshna Guha Thakurta
Who
can attend?
The Live Online Workshop session prepares trainees to gain an in-depth knowledge and work in positions such as:
Principals
Head of institutions
Senior teachers
Vice-principals
Administrators
School Managers
Educationists
Entrepreneurs
Coordinators
Facilitators
The Live Online Workshop will be conducted by:

Dr Margaret Davitt Maughan
Associate Director – Academics, Asian College of Teachers
Dr Margaret Davitt Maughan is a Senior Educator with M.A.T. from University of Santa Clara and Ed.D. Leadership from University of San Francisco. She has 35 years of experience in classrooms, curriculum development and interdisciplinary studies.

Dr Sanjib Chakraborty
Lead Trainer, Centre for Training & Professional Development (A division of ACT)
Dr Chakraborty, PhD in Management Science from University of Hertfordshire, UK, is an accomplished educator, trainer, performance consultant in Asia with 600+ hours of training experience in L&D, Training the Trainer, Leadership and Learning Technologies.

Ms. Kuhurina Basu
Head - Board of Academics, Asian College of Teachers
Ms. Basu, holding M.A., M.Sc., has 30 years of rich classroom experience in Mumbai, India and London, UK and 10 years of administrative experience in leading a team, teaching special needs students and teacher training.

Ms. Sudeshna Guha Thakurta

Ms. Sudeshna is a member of the Training and Academics division of Asian College of Teachers and conducts Learning & Development sessions and TEFL courses. She has completed her Bachelor of Science in Advertising, Marketing, Sales Promotion and Sales Management. She has been a Corporate Process as well as Communication Trainer and Quality Analyst with substantial training experience of 14+ years in Customer Relationship and Refresher Orientation for organizations like HSBC, ITC Infotech and has worked with Aviation companies as well as has experience in the Hospitality industry.

Ms. Aditi Ghosh

Ms. Aditi is an English major from the University of Calcutta and a certified SEN trainer with 16+ years of experience in the training field. She got trained in TEFL in-class program from Asian College of Teachers, Kolkata and successfully cleared the TESOL Canada Board Exam as well. Aditi stands tall and strong with extensive experience in training adult learners as a professional language and soft skills trainer.
Certification
Details
Globally recognized certificate is awarded on successful completion
The digital certificates will be free of cost and mailed within 24 working hours
ACT certificate will strengthen your professional journey