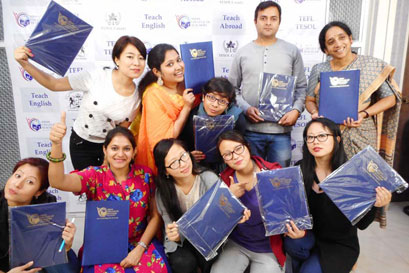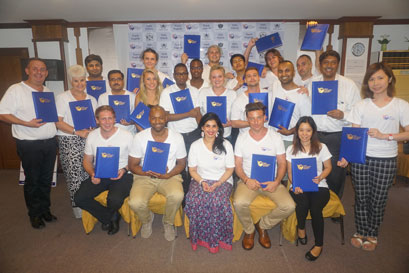 Education Management & Leadership Program
for Teachers- Live Online Workshop
The field of Education Management or Administration can simply be described as the smooth functioning of an institution and relatedmanagement which can be efficiently done by bringing together various resources available, in order to achieve the anticipatedgoals of the institution.Senior teachers, coordinators eyeing administrative roles or promotions must equip themselves for the newer responsibilities. Principals, Vice-principals, Institutional Heads, School Managers/Administrators are being seen as potent school leaders and require specialty training with greater accountability for better learning outcomes.That being said, it is worth mentioning that as the job growth for educational administrators is greatly linked with the growth in student enrolment, it is imperative that job opportunities in this field will reach a whole new level and is even expected to set new records by 2025.

To fulfil the growing demand and keeping global standards in mind, Asian College of Teachers has come up with an innovative live online education management & leadership program for teachers. This Online Live Session session aims to equip trainees with the latest institutional operations with an emphasis on managing resources competently and professional development of teachers.
The online live session on 'Education Management & Leadership Program for Teachers' is aimed at preparing educational professionals capable of fulfilling the demand for accomplished and skilled administrators adapt to making a positive transformation in the learning atmosphere of a learning institution.
The educational leadership and management online course (Live Online Workshop)
will prepare aspiring or working professionals in the teaching/administrative departments to share thoughts, develop skills and expand their insights into the various aspects of institutional management.
EDM
Live Online Workshop Series
Impact of school climate on the holistic wellness of students
There is a strong relationship between the school environment and the well-being of the students. The aim of this webinar is to take a closer look at the factors that promote student engagement at school and thereby support their experience of emotional well-being. Therefore, sustaining a positive school climate has become imperative and the teachers must know how to create a conducive school climate.
Date : 19th December, 2021 | Time : 10 am to 1 pm (IST)
Elements of Visionary Leadership - Strategic Institution Management and Decision-making
Visionary leadership is a form of transformational leadership. In this webinar you will get acquainted with the role of leadership with an emphasis on the six principles of 21st Century leadership style. The webinar covers the vital elements of visionary leadership like leadership model and strategy, decision-making, problem-solving and critical thinking. There will be case studies for better understanding.
Date : 16th January,2022 | Time : 10 am to 1 pm (IST)
Issues in teacher development and managing innovations in schools
Teacher development is an important part of every learning institution and so is innovation. While teacher development is a continuous process, innovations also don't happen overnight. Both are deliberate activities and have to be worked on and in order to build a superior school culture, the school staff needs to be favourable towards innovation. Learn how innovation can be implemented in the context of the 21st century teaching-learning process.
Date : 30th January, 2022 | Time : 10 am to 1 pm (IST)
Managing Human Resources with a focus on Motivation, Appraisal, Evaluation and Feedback
Know all about the nitty-gritty of human resource management and learn how strategic human resource management has a positive outcome. In this webinar we will cover areas like motivation, appraisal, evaluation and feedback focussing on the 4 Motive Model. Learn the differences between evaluation and feedback and how to evaluate and give feedback to your teachers while you master the strategies of teacher appraisal.
Date : 6th February, 2022 | Time : 10 am to 1 pm (IST)
Who
can attend?
The Live Online Workshop session prepares trainees to gain an in-depth knowledge and work in positions such as:
Principals
Head of institutions
Senior teachers
Vice-principals
Administrators
School Managers
Educationists
Entrepreneurs
Coordinators
Facilitators
The Live Online Workshop will be conducted by:

Dr Margaret Davitt Maughan
Associate Director – Academics, Asian College of Teachers
Dr Margaret Davitt Maughan is a Senior Educator with M.A.T. from University of Santa Clara and Ed.D. Leadership from University of San Francisco. She has 35 years of experience in classrooms, curriculum development and interdisciplinary studies.

Dr Sanjib Chakraborty
Lead Trainer, Centre for Training & Professional Development (A division of ACT)
Dr Chakraborty, PhD in Management Science from University of Hertfordshire, UK, is an accomplished educator, trainer, performance consultant in Asia with 600+ hours of training experience in L&D, Training the Trainer, Leadership and Learning Technologies.

Ms. Kuhurina Basu
Head - Board of Academics, Asian College of Teachers
Ms. Basu, holding M.A., M.Sc., has 30 years of rich classroom experience in Mumbai, India and London, UK and 10 years of administrative experience in leading a team, teaching special needs students and teacher training.
Certification
Details
Globally recognized certificate is awarded on successful completion
The digital certificates will be free of cost and mailed within 24 working hours
ACT certificate will strengthen your professional journey