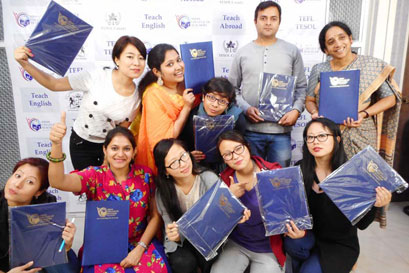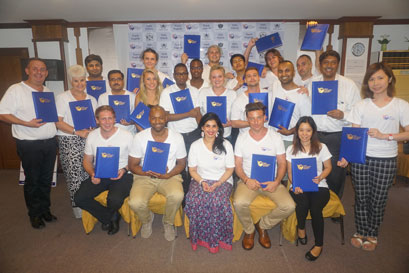 Asian College of Teachers in association with e-careers offers short course in Building a School Team which will acquaint the candidates with various skills and methods and team building ideas for teachers that are both essential and effective for a successful team building. It is vital to get a grip on how to communicate clearly within your team, resolve any kind of conflict, and work according to the strengths of the team. The Team Building course comprises of necessary team building skills for teachers, team building strategies and communication activities. It will benefit the candidates to be better at your job and also the necessity and the willingness to learn, improve and develop is achieved through this short and effective course.
Building a School Team
and Career Opportunities
As a leader of a school team, it becomes a responsibility to represent the team as well as welcome the variety that comes with it. It is also a part of the responsibility to create and maintain an efficient level of energy, determination and motivation among the team members. So, to ensure the best outcome, a team requires members who enjoy their work and job satisfaction is the thing that will help them to feel positive every single day at work. Therefore, with this course learn the essentials that are required for successful and productive team at work. The course will help candidates in honing their leadership skills and if you have the motivation and the necessary skill set, you can be the one to organise and motivate your own team.
Why study Building a Team course?
The course will benefit you in building a school team to be proud of, by gaining the skills you need to succeed
Prepares you perfectly for roles which require strong leadership skills
ACT provides necessary support for the course
Study easily alongside work, additional study or other commitments
Pursue the course from the comfort of your home
There's no need to worry about commuting to teaching facilities, or pursuing a work placement, because the course is delivered online and is available from the moment you enrol
Course Accreditation
By CACHE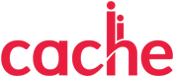 Most of our courses are CACHE endorsed. CACHE is the acronym which stands for Council for Awards in Care, Health and Education and NNEB are registered trademarks owned by NCFE.
CACHE was established in 1945 by the Ministry of Health, British Government under the name of the National Nursery Examination Board (NNEB). The British education board set the syllabus for the first national examination which took place in 1947. In 1994 the NNEB merged with the Council for Early Years Awards to form CACHE. In 2001 they incorporated the National Association for Maternal and Child Welfare and in 2015 became part of NCFE.
CACHE (https://www.cache.org.uk) is continually investing in high quality qualifications for the care and education industry and is UK's leading care and education sector specialist. They are committed to excellence and the qualifications they provide help millions of learners raise professional standards across the sector.
Course Duration
& Fee
Candidates enrolling in the Building a School Team course gets 1 (one) year of course access that is offered by Asian College of Teachers (ACT) in association with e-careers is moderately priced at 115 USD / 85 GBP. Candidates residing in USA and UK need to pay any additional Certification Dispatch fee. Additional International Certification is arranged at extra cost.
Asian College of Teachers' (ACT) Building a School Team course is moderately priced at 7500 INR. Candidates residing in India need not pay any additional Certification Dispatch fee. Additional International Certification is arranged at extra cost.
Asian College of Teachers' (ACT) Building a School Team course is moderately priced is moderately priced at 3750 THB. Candidates residing in Thailand and other parts of Asia would not need to pay any additional Certification Dispatch fee. Additional International Certification is arranged at extra cost.
Certification
Details
Candidates will also receive a CACHE certificate
Globally recognized certificate from Asian College of Teachers is awarded on successful completion of the course
ACT certificate will make your professional journey a global one
Course
Outline
During this CACHE endorsed online course you will:
Learn about how teams are put together, including the various team building stages (forming, storming, norming and performing).
Explore how team building and connected team building activities are essential parts of a successful work environment. Make use of the included reading, including 12 tips for effective team building.
Understand team roles, with emphasis on Meredith Belbin's expert research.
Gain a deeper insight into diversity in the workplace, and the need for an organisation to adapt and welcome new starters.
Get to grips with the art of delegation, and how to delegate effectively.
Understand the concept that driving and motivating a team is essential if you want maximum productivity and positivity.
This course is CACHE endorsed through Laser Learning, an official e-Careers partner.

CACHE Endorsed certificate(s) included.
Course
Delivery & Assessment
Building a School Team is a short course. Since this course is intended and designed for working professionals, it is impractical to have an on-site program that very few working professionals would be able to attend. The entire course is available online and people can pursue the course from anywhere in the world with an internet connection and avoid the hassles of spending time, money and energy that is usually associated with traveling. Since the course is provided in association with e-Careers, therefore you will be given access to the course as soon as the payment is made. Each candidate is provided with a unique username and password and web addresses. By logging in with the information provided, a candidate gets access to all the study material online.
Since the entire studying is done online, the course is supported by plenty of videos, and presentations on Building a Team.
Provides an opportunity to the trainees to obtain the feel of a classroom and to understand the teachings in a virtual classroom..
Technical support is always available when you need it.