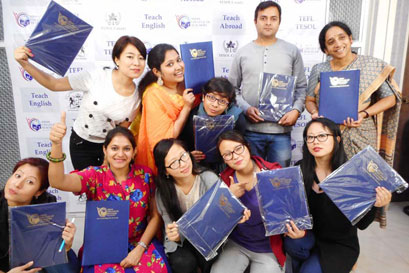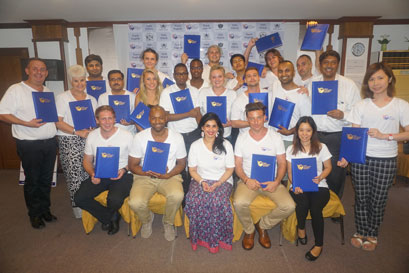 A workshop usually comprises of a small class of participants who take part in the discussions led by an instructor. The subject discussed is often in-depth and critical in nature, followed by a number of activities/exercises as well as the chance to practice their newly learnt skills. Those associated with teaching and learning and looking to upgrade themselves and learn the modern teaching approaches to teach/lead the educational institutions with their vision of providing innovative approaches and make a difference.
Education & Institutional Leadership program
and Career Opportunities
School and Educational Leadership program by Asian College Of Teachers is highly intensive and interactive with its primary aim to enhance the knowledge and skills of the participants who can differentiate between management and leadership. Practical and hands-on activity sessions help the candidates to become aware of the varied roles of a leader and the latest management approaches which are proven to be useful in today's educational scenario. This two-day workshop by Asian College of Teachers aims to fulfill just the above mentioned features in the most learner friendly way. The workshop fosters creative thinking in the participants, implementing the right strategies, enhancing the knowledge of varied leadership approaches and many other areas concerning the development of Leadership skills.

Modern day teaching professionals and educational leaders face many new challenges regularly pertaining to their profession. These kinds of Education Leadership Programs prepare them to handle such kind of hurdles and barriers that they are likely to face in a school environment and also teach them the possible methods and approaches to overcome them and also prevent them in the near future.
Module 1: What leaders do?
What is your job?
Management Vs Leadership
The three essential roles of a leader
People Motivation
Module 2: What leaders know?
What employees want from their leader?
Catch them doing something rightWhat defines a leader?
Leadership and perspectives
Module 3: What are leaders like?
Find out your leadership style
Balance team, task and individual functions
Role model strong leadership
The leadership critical success factors
Personal action plan
Session
start dates
Issues in teacher development and managing innovations in schools - 3rd December 2023 | 10 am to 1 pm (IST) | Sunday
Managing Human Resources with a focus on Motivation, Appraisal, Evaluation and Feedback - 17th December 2023 | 10 am to 1 pm (IST) | Sunday
Elements of Visionary Leadership - Strategic Institution Management and Decision-making - Coming soon
Impact of school climate on the holistic wellness of students - Coming soon
Asian College of Teachers' (ACT) School and Educational Leadership program is quite reasonably priced at INR 9,000. After successfully attending the workshop, the candidates will be awarded a globally recognised Certificate by Asian College of Teachers, which is accepted in institutions around the globe.
Certification
Details
Globally recognized certificate is awarded on successful completion from Asian College of Teachers (ACT)
Certificate is acknowledged in all reputed and well known institutions around the globe
The candidates will be awarded a certificate of participation from Asian College of Teachers on successful completion of the workshop - School and Educational Leadership workshop – Educational Leadership program.
Mentors
Dr Sanjib Chakraborty  is an entrepreneur and strategy consultant in Asia since 2003 and is also the Founder & Chairman of multiple award winning teacher training institution. Besides being a PhD in Management Science from University of Hertfordshire, UK with double Masters in Education (M.Ed. in Curriculum & Instruction Design) and in Business Administration, he is a :-
Diploma holder in Learning & Development, CIPD, UK
Certified L & D Practitioner from TAP Academy & British Institute of Learning & Development, UK
Certified Trainer from Singapore Institute of Management, Singapore

Dr Sanjib has been a lecturer at a University in Bangkok, Thailand and currently, he is an Advisor – Teacher, Training and Innovative Education at European International University, Paris. He is an ardent L&D facilitator and an avid traveler who has been to more than 40 countries conducting leadership workshops and help organizations achieve transformational impact by creating engaging learning experiences for their workforce.
He has been an ardent facilitator and an avid traveller who has been to more than 35 countries conducting workshops and creating engaging learning experiences through custom-made Learning and Development programs. He continues to draw on his skills as an instructional designer and learning and development adviser helping participants to fully engage in their role and career.
Ms. Tarveen Kaur, is a highly skilled, enthusiastic professional specializing in Personal and Corporate Image Branding. She is associated with Asian College of Teachers as a teacher trainer and has an experience of over 10 years in corporate training and working with professionals, entrepreneurs, students in the field of personality development, communication skills and brand building. She is an internationally certified Image Consultant and has curated a Faculty Empowerment Program for Wisdom High International School and is also an authorised trainer and on-board counsel for study overseas program students. Ms. Kaur conducted an Etiquette program for Orchid International Trust, Mumbai. She has also trained and groomed the WOW Starlite group participants and Hastkahsar Divas in areas of Personal Image Branding. She is also a consultant with Jet Airways for work and beyond team.