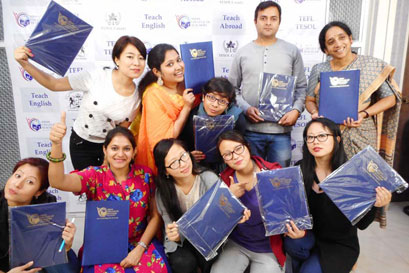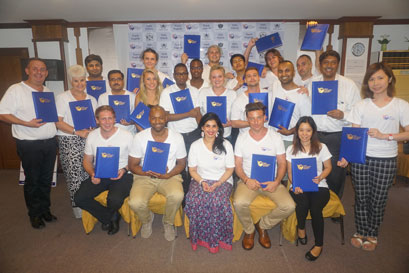 Creating and developing a safe and nourishing atmosphere which help children build their personality and flourish accordingly is one of the primary functions of a Nursery Practitioner or Early Years Educator. In order to create this environment, having adequate knowledge on the children's habits and nature is of utmost necessity. This process contributes to building of rapport and eventually a relationship between teacher and parents. Our course, Partnership with Parents, includes a wealth of guidance to help you engage with parents, get feedback and information from them, and collaborate to ensure all parties are happy with the childcare you provide.
Partnership with Parents
and Career Opportunities
Asian College of Teachers in association with e-careers offers Partnership with Parents, a short online program that is mainly designed for Nursery Practitioners or Early Children Educators who are responsible for developing a safe learning atmosphere for the young learners. The course focuses on an important aspect of childhood education i.e. parent teacher relation. This course will also your commitment to quality of care, on-going training and development, and your overall role as an early year's education provider.
Become a more confident and professional communicator, so you can effectively engage with parents.
Gain expertise to help build up trust with parents and their children as they adjust to a new childcare setting.
Gain an understanding of attachment theory, and the importance of positive relationships to make the transition to Early Years education easier.
Benefit from a range of learning materials guaranteed to keep you engaged, from video presentations and activity sheets to quizzes.
Course Accreditation
By CACHE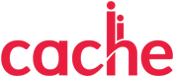 Most of our courses are CACHE endorsed. CACHE is the acronym which stands for Council for Awards in Care, Health and Education and NNEB are registered trademarks owned by NCFE.
CACHE was established in 1945 by the Ministry of Health, British Government under the name of the National Nursery Examination Board (NNEB). The British education board set the syllabus for the first national examination which took place in 1947. In 1994 the NNEB merged with the Council for Early Years Awards to form CACHE. In 2001 they incorporated the National Association for Maternal and Child Welfare and in 2015 became part of NCFE.
CACHE (https://www.cache.org.uk) is continually investing in high quality qualifications for the care and education industry and is UK's leading care and education sector specialist. They are committed to excellence and the qualifications they provide help millions of learners raise professional standards across the sector.
Course Duration
& Fee
Partnership with Parents program is moderately priced at 250 USD/190GBP. Candidates residing in USA and UK need to pay an additional Certification Dispatch fee. Additional International certification is arranged at extra cost.

The access for the course is provided for 1 year.
Partnership with Parents is moderately priced at 20,000 INR. Candidates residing in India need not pay any additional Certification Dispatch fee. Additional International certification is arranged at extra cost.

The access for the course is provided for 1 year.
Partnership with Parents is moderately priced at 7750 THB. Candidates residing in Thailand and other parts of Asia need not pay any additional Certification Dispatch fee. Additional International certification is arranged at extra cost.

The access for the course is provided for 1 year.
Certification
Details
CACHE endorsed certificate will be awarded
Globally recognized certificate from Asian College of Teachers
These coveted certificates will help you make your professional journey a global one
The candidates will be awarded a globally recognized certificate from Asian College of Teachers on successful completion the course. CACHE endorsed certificate will also be provided, once you complete the course. The certificates awarded have an added advantage as the word "Online" is not mentioned in the certificates. Shipment of certificates within India is done free of cost but the candidates residing outside India are required to pay an additional fee. Generally after submission of all the assignments and completion of the course, the candidate has to pay the dispatch fee. It takes a maximum of 3 weeks for the certificates to reach the candidate's address.
Course
Outline
During this CACHE endorsed online course you will:
Building a relationship with parents and caregivers.
Bringing home into a childcare setting.
Dealing with parental concerns and complaints.
Learning about transitions between home and learning environment.
Apprised of EYFS Principles into Practice and Attachment theory.
This course is CACHE endorsed through Laser Learning, an official e-Careers partner.

CACHE Endorsed certificate(s) included.
Course
Delivery & Assessment
Partnership with Parents Program is a short online course designed for working teachers who are looking to learn the effective ways of engaging with parents and how to ensure a smooth transition for the child from home to school and vice-versa and support them in continuity in learning, then enrolling for this online course will be suit you as it is not feasible for working professionals to attend an on-site program.

The entire course is available online and people can pursue the course from anywhere in the world with an internet connection and avoid the hassles of spending time, money and energy that is usually associated with traveling. Since the course is provided in association with e-Careers, therefore you will be given access to the course as soon your participation is confirmed. Each candidate is provided with a unique username and password and web addresses. By logging in with the information provided, a candidate gets access to all the study material online.
Since the entire studying is done online, the course is supported by plenty of videos, and presentations
Provides an opportunity to the trainees to obtain the feel of a classroom and to understand the teachings in a virtual classroom.
Technical support is always available when you need it.