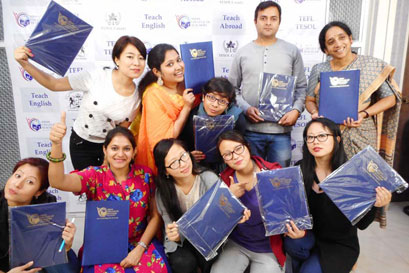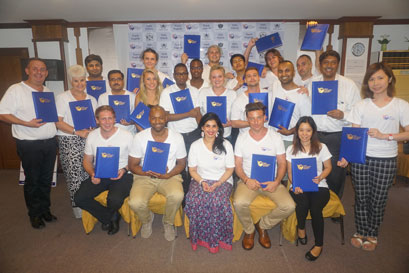 The Post Graduate Diploma in Educational Management course developed by Asian College of Teachers is a course that is designed particularly for those aspirants who are aiming to enter into managerial positions in educational institutions and learn the nuances of managing the institutions and be a part of the management of an educational institution. The Post Graduate Diploma in Educational Management certificate earned after the successful completion of the 1 (One) Year course will ensure that the aspirants are able to create employment opportunities for themselves in institutions around the world.
P G Diploma in Educational Management
and Career Opportunities
Education Management, also known as Education Administration, refers to smooth functioning of an institution and their proper management by bringing together the various different resources (both human and materialistic) available in order to accomplish the desired goals and objectives of the institution.

The PG Diploma in School Administration course educates and teaches education managers to carry out the above functions using the best possible methods.
Know the administrative and managerial skills required to run educational institutes and learn "How to become a School Head"
Ideal for teachers likely to switch from teaching to administrative roles
For principals or head of institutions looking to upgrade themselves
Senior teachers, administrators and educationists may also apply for this course
Course Fee and
Duration
P G Diploma in Educational Management course of 1 (one) year duration designed by Asian College of Teachers (ACT) is moderately priced at USD 750/ 600 GBP. Candidates residing in the USA and UK need to pay any additional Certification Dispatch fee. Additional International Certification is arranged at extra cost.
Asian College of Teachers' (ACT) P G Diploma in Educational Management course is moderately priced at INR 40,000 Candidates residing in India need not pay any additional Certification Dispatch fee. Additional International Certification is arranged at extra cost.
Asian College of Teachers' (ACT) P G Diploma in Educational Management course is moderately priced at THB 25,700. Candidates residing in Thailand and other parts of Asia would not need to pay any additional Certification Dispatch fee. Additional International Certification is arranged at extra cost.
Course Modules –
P G Diploma in Educational Management
Unit 1. Introduction to School Management
1.1. Introduction
1.2 Introduction to School Management
1.3 School Management system
1.4 Schools Management as a part of Education Administration

Unit 2. Management Approaches and Decision Making :
2.1 Management Approaches :
2.1.1 Man Power Approach
2.1.2 Cost- Benefit Approach
2.1.3 Social Demand Approach

2.1 Decision Making :
2.2.1 Concept of Decision making
2.2.2 Types of Decision making
2.2.3 Techniques of Decision making

Unit 3. Resource Management
3.1 Management of Human Resource
3.2 Management of Material Resource
3.3 Management of Financial Resources

Unit 4. Financial Management
4.1 Introduction
4.2 Principles of Effective education Financing and Financial education Management
4.3 Education Financing at Macro Level
4.4 Financial Management in School

Unit 5. Physical Infrastructure
5.1 The concept of Infrastructure
5.2 Availability, Adequacy, Utilisation
5.3 Space Management

Unit 6. Classroom Management
6.1 Concept of Classroom Management
6.2 Factors Influencing Classroom Management
6.3 Principles and Techniques of Classroom Management

Unit 7. The School Head
7.1 Position of a Head Master
7.2 Qualities and Duties of a Headmaster
7.3 Role of a School Head
7.4 Delegation and Accountability

Unit 8. The Teacher
8.1 Teaching as a Profession
8.2 Role of a Teacher
8.3 Qualities of a Teacher

Unit 9. Student Management
9.1 Introduction
9.2 Student Management in context of school Management
9.3 Student Participation in school

Unit 10. Co-curricular Activity
10.1 Concept of co-curricular activities
10.2 Types of Co-curricular activities
10.3 Need / Importance / values of CC activities

Unit 11. Time Table
11.1 Concept of TT
11.2 Importance and types of TT
11.3 Principles and problems of TT construction
11.4 Role of Teacher in TT construction

Unit 12. School Records and Registers
12.1 Needs and Importance
12.2 Types of Records and Registers

Unit 13. Supervision and Inspection
13.1 Meaning
13.2 Scope and Aims

Unit 14. Institutional Planning
14.1 What is Institutional Planning?
14.2 Nature and scope of Institutional Planning
14.3 Need and Importance of Institutional Planning
14.4 Step of Institutional Planning

Unit 15. Parent Involvement
15.1 The need and the value of Parent Involvement
15.2 Nature and Scope of Parent Involvement

Certification
Details
Globally recognized certificate is awarded on successful completion
ACT certificate will make your professional journey a global one
The candidates will be awarded a globally recognized certificate from Asian College of Teachers on successful completion of P G Diploma in Education Management.. Shipment of certificates within India is done free of cost but the candidates residing outside India are required to pay an additional fee. Generally after submission of all the assignments and completion of the course, the candidate has to pay the dispatch fee. After that we take the respective shipping address and contact number of the candidate and courier the certificate to the same. It takes a maximum of 3 weeks for the certificates to reach the candidate's address.
Course
Delivery & Assessment
P G Diploma in Educational Management is an online program which specifically targets the working professionals for whom attending in-class training is not a viable option. The entire course is available online and aspirants will be able to pursue the course from anywhere in the world with an internet connection and avoid the hassles of traveling to attend the training. Moreover, online courses are comparatively cheaper than in-class programs, keeping it within the reach of a large section of aspirants.

As you complete all your payments, you will be provided with a unique username and password and web address. By logging in with the information provided, you will get access to all the study materials which are available online. Apart from theoretical study materials, you will also be provided with audio-visual materials to help you understand the course better and as well as give you a classroom feeling.All the assessments included in the course are application based and are designed to test the candidate's expertise and skill on the subject.

We at ACT will provide you with constant Tutor Support throughout the course, where you will receive guidance from our experienced tutors through mails/phone calls who will help you with all your doubts and queries in the span of the course program and assist you in completing the course.