If You're A True Leader, Unleash Your Potential Now!
22nd April 2022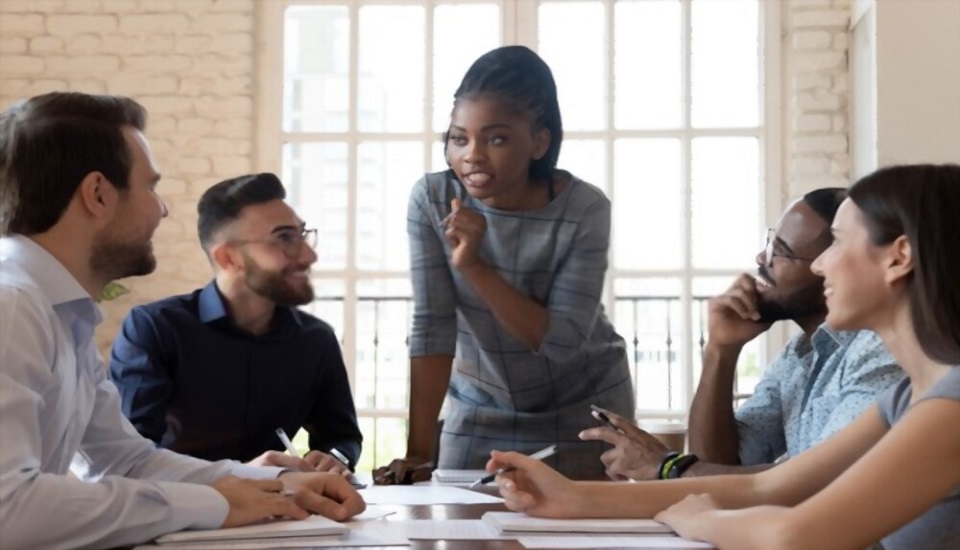 Legends say that with great power comes great responsibility - a perfect example is leadership. If you're a good leader you'll have to live every moment in the organization. You must be aware of the strengths and weaknesses that your team is having and implement strategies where the overall strength of your team will ace the game.
A common debate has been running through centuries that whether a leader is born or is he made? If you aspire to be a good leader then you have to develop your leadership potential. A postgraduate diploma in Educational leadership course will guide you through modern and scientifically proven methodologies on how to unleash your full potential as a true leader.
LEADERSHIP GROWTH OPPORTUNITIES:
Developing leadership skills helps in professional development as well as personal development. Every leadership style is different and an effective leader should know how to exercise her/his leadership skills in any scenario. Good leadership is a smooth blend of various leadership styles like autocratic, democratic, etc., and it depends upon team members.
Learn about various effective leadership styles here!

To achieve your leadership goals for the long term, you must have certain skill-sets and it is required to polish those skills on a day-to-day basis. Let's talk about certain ways to unleash your leadership capabilities.
Be purposeful. The purpose of life is to be useful, to be honorable, and you should be able to assess your qualities and align those appropriately to reach your goals.

Leadership is a potent combination of policy and character; therefore you must have a good and honest character to tackle all odds.

Great leaders are considerate because they know how hard it is to change themselves. They are empathetic, compassionate, and understanding. Leadership is not at all a hand-holding process but showing the track at the right time makes a mammoth difference.

You cannot abstain from commitment and dedication if you want to achieve success. Being a team leader, it is your job to stay determined and get the job done perfectly.

There might be various situations where things will not fall into place. A true leader never loses hope. They never change what they're aiming at and they always have a plan B ready with them when plan A fails to help them reach the finishing line.

Enthusiasm and true motivation are vital keys to encouraging employees to work better. Cooperate with employees whenever they need help and always be assertive.

One of the greatest qualities of a leader is to be altruistic. When a teammate has done a remarkable job, a good leader will always congratulate that particular person and will always be a part of his/her success.

Productivity never happens by accident. It is always the result of a commitment to excellence with focused effort. A team leader who is focused and believes in karma will always be productive.

Be good at communication skills. This solves maximum of the problems that happen within the team. A group may have a cross-cultural background and having a proper communication channel will always solve conflicts efficiently.

A true leader has great acceptance power. She/he knows how the real world works and never expects anything unrealistic. They always prefer honesty rather than sugar-coated fake words. This is one of the essential leadership roles that help a lot in leadership development.

Your confidence level should always be at par if you want to achieve your goals. If your teammates have the notion that you're insecure, scared, or anxious owing to any particular mission they will lose their hope as well.

TO END WITH:
Future leaders who are aiming at becoming true leaders and want to contribute genuinely to the welfare of the organization should always abide by these above-mentioned points. The guidance you're looking for will be provided to you in full length if you apply for the post-graduate diploma in educational leadership course. Leadership is like a reign where you have to be considerate to take care of your fellow-subjects, also known as team members.
Written By : Rimpa Ghosh
---