Leadership qualities are one of the most essential and significant qualities that a person can ever have. The contribution of a true leader to society is impeccable and according to the leadership theories by John C. Maxwell, there are 5 levels of leadership. There are various leadership concepts available in the industry and one of those is known as conscious leadership.
A Certificate in educational administration emphasizes the need for a management and leadership program so that people can hone their skills and become better leaders.
Let us see what the 5 levels of leadership are: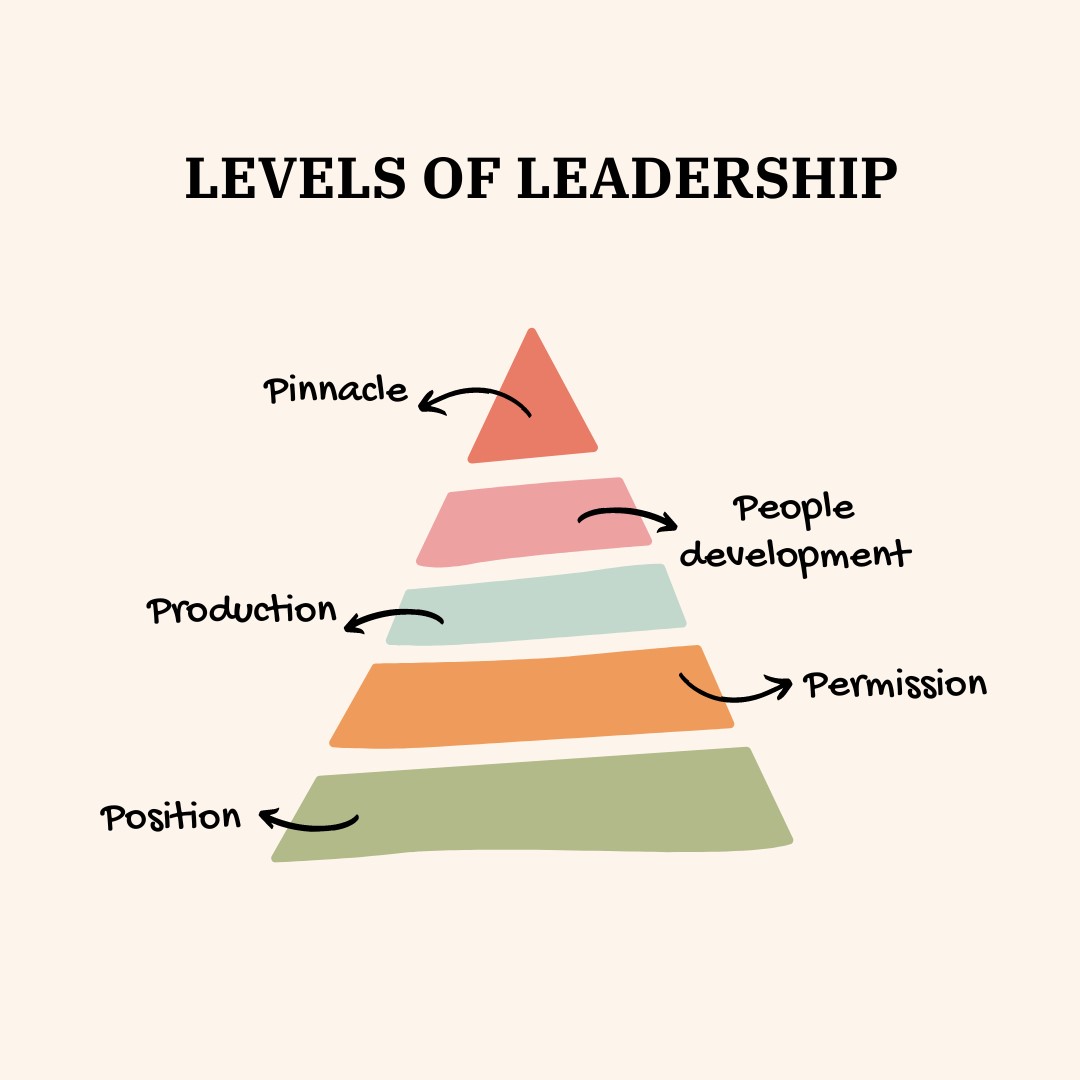 Position: When you grow in your professional space, you approach the chair of a leader. By position, we mean that you get various rights to exercise your powers and it is expected that you'll do so in an appropriate way. You can influence others to become the best version of themselves. Some managers stay at the Position level for the span of their careers. They depend on company rules, policies, and regulations to influence their employees.
Permission: It is a beautiful quality where employees follow you according to their choices and definitely not by your influence. Your employees admire you because of your leadership qualities and dynamic values towards life and profession. There is an emotional connection between you and your employee.
Production: As you can deduce from the term it is all about your efficiency and how effectively you've achieved your goals keeping those aligned to the organizational goals. People respect and admire you because of your dedication, focus, and discipline. Productivity speaks volumes and you spend quality time with your employees to deliver the best result.
People development: Because of your professional development and exquisite guidance people love to follow you. At this stage, you'll be a mentor, a guide, and a guru to other employees who look up to you. People Development leaders invest their energy, time, and money to improve the leadership skills of others.
Pinnacle: The pinnacle of leadership is all about creating a new generation of leaders who have better leadership qualities than yours. It is fuelled not by personal ambition but by a selfless desire to mentor others to become better. It is the hardest level to achieve but one with true dedication and selflessness can reach this peak.
Who is a conscious leader?
Combining all these qualities there is a type of leadership called Conscious leadership. A Conscious leader always prefers WE to I and that is why she/he becomes radically responsible. Leadership and management of a conscious leader are absolutely mindblowing where the leader invests his time and energy to yield better results and mentor others. Such a leader has an above-the-line mindset where she/he is open, curious, and committed to learning at each and every stage.

When it comes to school leadership, a school leader plays several administrative roles where they work with team members to meet all the administrative requirements. A school leader who is having a conscious mind will also opt for choices that are better for the school because the field experience of a conscious leader is quite clear and precise.
There are numerous assignments like admission requirements, administrative programs, financial aids, curriculum planning, hiring teachers, resource management, etc., that school leaders look after. In a nutshell, a conscious leader practices empathy focuses on personal growth and learning, formulates strategies shaving values, and realizes social responsibilities.
Role of a conscious leader:
Taking care of students and other members of the school in terms of their safety and security.
Allocating resources, managing those, and keeping a proper track of how resources are getting utilized.
Fund management and budgeting are definitely other major lookouts of every conscious leader in a school. There are several incidents that arrive without prior knocking.
These leaders are very much creative and they are always for innovation. Unlike autocratic leadership, conscious leadership always looks for innovative ideas while combating risks and fighting challenges.
Conscious leaders are empathetic and they usually think beyond their needs. They put teachers, students, and other staff members of the school before them.
Their social responsibility is high enough to prevent any sort of mishappening. Under their administration, the dropout rate is pretty low, and the final outcome of education is quite bright.
Every conscious leader should practice these three core leadership principles:

Therefore, a conscious leader has many skills and responsibilities that makes her/him an awesome and charismatic leader. If you want to learn more about education administration and school leadership, a certificate in educational administration will definitely help you out.
Our expert advisor will share all the important aspects of management and leadership program including the hiring process, salaries, visas, class options, job placement assistance and more. Call our toll-free number 1800-212-6400 or you can reach us at +916292137532.