You all must have heard about event management where designated executives are responsible for organizing various kinds of events like parties, award functions, college fears, etc. An event manager's most important task is meeting participants who will be part of the event management group. Besides, scheduling successful meetings to ensure the net outcome of the event is effective.
Who is a Meeting Manager?
A meeting manager also has to some extent the same kind of job responsibilities. Meeting managers organize, set up, run, and evaluate events for a wide variety of industries. Their major duty is to run an effective meeting be it a team meeting or client meeting. They look after the meeting if it starts on time and ultimately meets the meeting agenda.
Meeting management courses are helping meeting managers to lead a meeting professionally and with accuracy. Meeting managers generate good ideas so that people do not waste time in a meeting discussing irrelevant things. Project managers coordinate with them while creating the agenda so that they can strategize the entire meeting smoothly.
Credit: booqed.com
Major job responsibilities:
Communicating with project managers to know specific things about the agenda of the meeting.
Generally, they work in the office but they travel often to decide on meeting venues.
Critically analyzing the significance of the meeting and organizing one with authentic props and essentials.
Conducting meetings, training sessions, seminars, conferences, etc.
Key skills of a meeting manager:
Problem-solving
Critical thinking
Organization behavior
Negotiation
Customer-centric
Time management
Clear communication
Composure
Remember these facts if you're interested in becoming a meeting manager:
It has been observed that usually, people who are meeting managers have a graduation degree. Approximately, 78% of meeting managers have bachelor's degrees and around6% have master's degrees. Some places require prior working experience for this particular designation.
Relevant work experiences like meeting coordinator, event manager, event coordinator, etc., can give an edge. Having the right major for your graduation or post-graduation degrees is very important when it comes to opting for the career of a meeting manager. Research suggests that the most common majors for these professionals are generally bachelor's degree degrees or associate degree degrees. Other degrees that are seen on meetings manager resumes include master's degree degrees or high school diploma degrees.
Career opportunities for meeting managers:
The job profile of a meeting manager is quite interesting because it covers a vast spectrum of the industry. There are jobs in the corporate sectors, educational institutions, non-profit organizations, event management, fashion industry, real estate, food business, etc. For each of the departments, the major key responsibility area of them remain the same but since the domain is different client handling skills are different.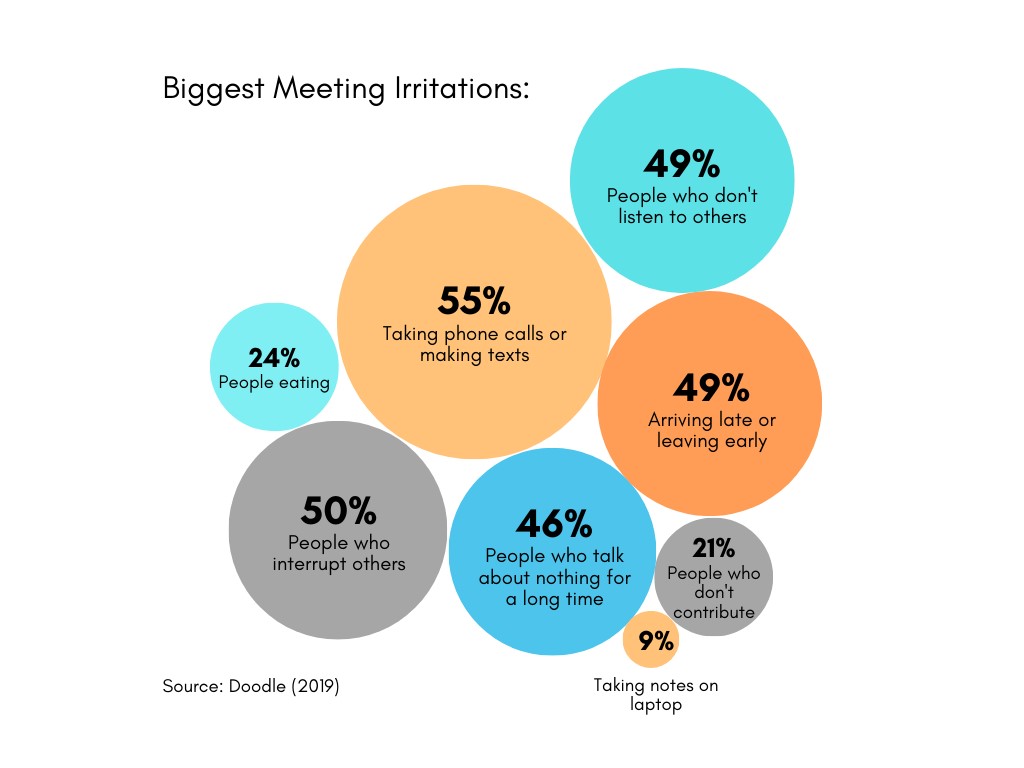 Credit: booqed.com
Donor or Sponsorship Coordinator:
Many non-profit organizations are financially dependent on generous sponsors to keep their operations going. Donor or sponsor coordinators help legalize these funds by throwing lunches, dinners, and other fundraising events. They conduct such get-togethers to make the event more interesting and happening.
These professionals take the charge to cater to the needs of well-off people coming from the elite class of society and community leaders. These guests are used to perfection and hence, a donor or sponsorship coordinator needs exceptional people skills, tenacity, and the ability to create meaningful relationships with sponsors.
Event Social Media Coordinator:
Social Media has been influencing every industry from the scratch but organizing any event where social media is the prime pillar is a bit challenging. Social Media Coordinators or social media event managers work to promote events on social media to gain authentic participants and exposure for the event and the venue. They may create unique hashtags, do live feeds, design digital ad campaigns, and more.
Executing the entire show in real-time is where these social media coordinators excel at. They play a classic and integral role when it comes to such kind of meeting management. And as far as event planning careers go, this domain gives you more of a chance to interact with technology.
Marketing or Communications Manager:
Every mid-size company hire candidates as marketing or communications managers, where they're in charge of occasional promotional events and other experiential marketing. At the very least, you will be working with a team as an event manager. It can be the best of both worlds to mostly work in marketing but have the occasional event. This enhances the workload and sees your promotions in action.
These are the three major job opportunities that a meeting manager can opt for. Apart from these, there are plenty exclusive jobs that suit the skills of a person joining the meeting management department. If you want to lead a meeting like a professional meeting manager, aplply for a meeting management course now. You can travel abroad and become a global meeting coordinator efficiently.
To know more, reach out at our toll-free number 1800-212-6400. Our experts will help you out with course curriculum, job opportunities, visas, placement, etc.